So... Anyone who knows Richard knows that he hates to draw and also that he pretty much cannot write without any help due to his fine motor delays. I've seen him do a letter or two on his own, but it takes him a while and they are usually very simple letters. So, imagine my surprise when this came home the other day. I was floored, and just so very proud of my boy. You could tell it was all of his work (because usually when the teachers help him, the handwriting is much much better) and he even made a drawing that resembled something. He normally just scribbles. So let me show you.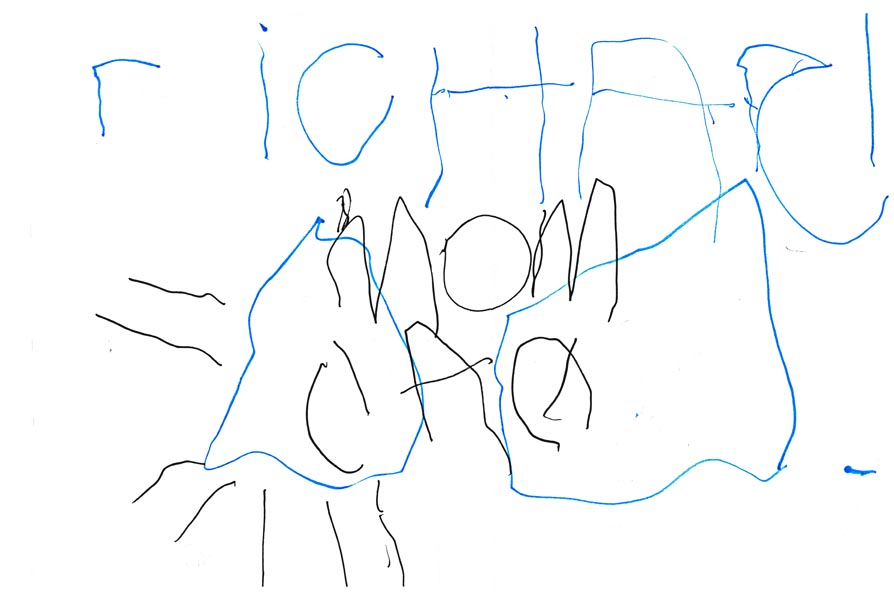 If you can't decipher it, the top line says "Richard," the middle line says Mom, the bottom line says Dad. The two circles under Richard and around Mom and Dad he told me are flowers. I melted.

My son is such a sweetie.